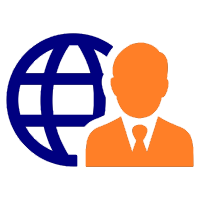 Audit of Financial Statements
More specifically, our services concern:
Regular Audits of Financial Statements (IFRS, IAS, Sectoral Accounting Plans)
Audits of Consolidated Financial Statements
Financial audits for listing of companies on the Stock Exchange
Our audit methodology is constantly evaluated to be in full compliance with International Standards on Auditing.
The tax audit, as provided by article 65A of law 4174/2013, concerns public limited companies, limited liability companies, private capital companies, and branches of foreign companies, whose annual financial statements are compulsorily audited, based on general or special provisions of the current legislation, by Statutory Auditors and audit firms that are registered in the Public Register of law 4449/2017 (Government Gazette A '7 / 24.1.2017).
Our work is carried out in accordance with the International Standard for Assignment of Assurance Works 3000 "Assurance Projects Beyond Control or Review of Historical Financial Information" and applicable law.
In the context of our work, we plan and carry out our work in order to obtain collateral for the tax items under consideration from every essential point of view.
Related Auditing Services
We assist our clients with a range of audit related assurance services:
Special checks
Independent evaluation reports

Pre-agreed procedures

Overview services

Special purpose reports

Controls of special objects
Management controls
Fraud investigations

File research and analysis

Evaluation of complex transactions and events

Preparation of expert reports