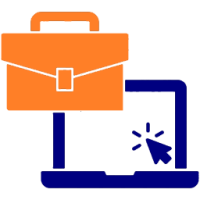 Accounting is a key element of corporate communication planning for markets, investors and business partners. These procedures are covered through the accounting representation, following the Greek accounting standards or international accounting standards.
The correct and sound accounting representation is a cornerstone for creating a strong corporate profile that inspires confidence.
Our approach takes into account the full range of accounting systems and procedures you use in your organization and aims to help you easily and timely address all your needs.
These services include:
Identify and locate differences between IFRS and information needs for transition to IFRS
Support in the selection of appropriate accounting policies that reasonably reflect the financial position and performance of the company
Presentation of all the necessary adjustments for the transition to IFRS
Support in locating and monitoring all required disclosures related to the preparation of financial statements in accordance with IFRS
Due Diligence services include the following:
Financial due diligence overview
Operational due diligence
Pre-agreed procedures - consulting commenting services, eg: review of loan clauses, compliance with binding agreements, cross-checking/verification of binding terms or quality/fidelity of data.
Valuing a company or its assets is a complex process and selecting a qualified financial advisor is a key factor in the successful completion of a transaction.
Valuations for IFRS purposes.
Valuations for the needs of legislative and regulatory frameworks.
Valuations for other corporate finance purposes: acquisition/sale of a company or part thereof, mergers, spin-offs.